The story of a towel - Short story of Phan Thuy Ha
Date Submitted: 13/11/2017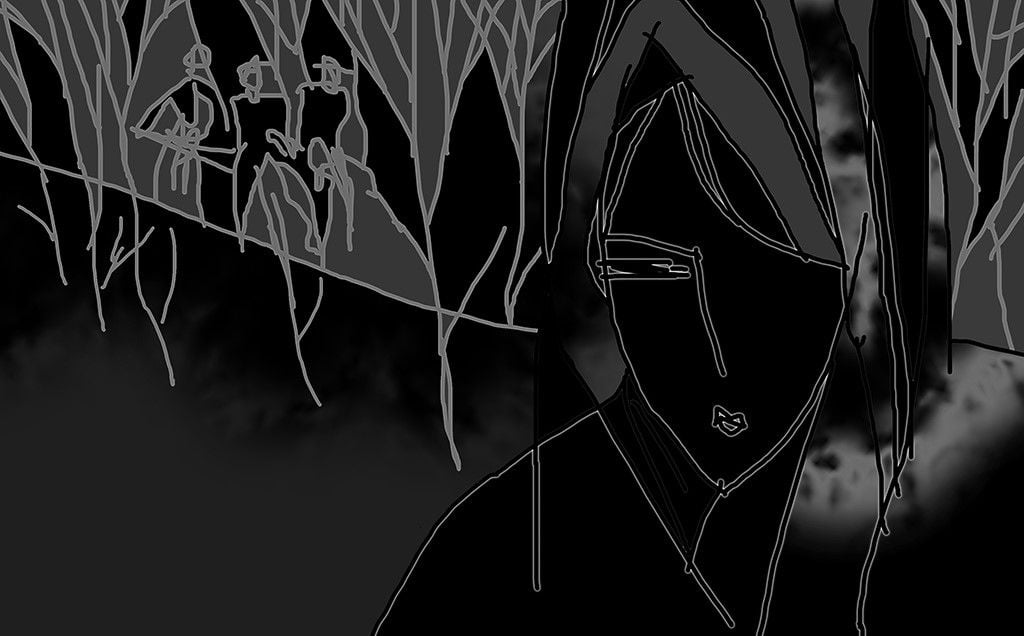 Two pure white towels. Each towel is drawn with two birds and two T-shaped pencils. Lowercase and uppercase.
Many wounded soldiers need to urinate. The doctor ordered me to do it for one of them. The patient lies on his back, his knees stretched out.
I am seventeen years old. How can I.
I say no.
The doctor can give me anything except urethral meningitis.
Ms. Lin ran back. Let me do it. Comrade Thanh new to not familiar. Ms. Lan was married.
Her husband is also a nurse. They were in battle in 1968 and got married two years ago. She is healthy and good. This is where I meet good people. A five year old baby. Bomb through the left thigh. The baby is still awake to cry. The pain is too much. My grandmother looked at me for help. My parents had bandaged me before I arrived. Blood is wet with ice. Bloody wet black pants I wear. The soldier is delirious. I hate war. Hate war. I hate war. I remember his image when it came. One foot dangling He was trying to withstand the pain, not moaning a word. I have to move to North but not now. Tonight my sister and I are on holiday. It was ten days and nights, and we could not sleep. A few minutes later there were vehicles to transport wounded. Eyes closed. The division was at the foot of the hill. Two sisters flashed a flashlight to walk about three hundred meters. Ms. Lan had just laid her back to hear the snore. The couple worked for two different treatment units, occasionally visiting his wife. I have been with Lan since the evacuation mission here. The bomb sounds very close. Sister Lan got up. Let's go. Let's see how. I sleep less than five minutes. Two sisters ran for surgery. The noise of the car. Headlight lights come in. You have run before us. Nine recruits were hit by bombs on the road. They are students from the North supplementing Quang Tri. Sponge. Bandage. Inject. Hold the blood. Blood transfusion. Internal room, surgery in a row. The job was finished in the morning. Dr. Hung looked at me and Lan laughed and walked straight through them. Start a new day. Start a session of two sisters.
***
I am the third child in a family of nine daughters and one son. My brother has just passed into eighth grade. Text and math are all eight but I was not allowed to go to school. Two sisters went to Hanoi to study at university. I'm in the ninth grade. Younger children after. I volunteered to go to the army instead of my brother. I want it at school to finish tenth grade. I am a girl who dropped out of school but the boys did at least have finished high school and then walk the team. I thought I was going to replace you but two years later I heard you came to the battlefield. I registered to walk only daddy know. Dad supported. My dad's daughter is right. He had been a nurse for two years in the resistance war against the French. Because the commune needs teachers for the popular education movement, he should go to the village to open the school with the investment of the priests. He taught at that school for thirty years. My family is not Catholic but all people go to church to pray prayers. On the father lost his father to write farewell. The drums of the church went to farewell. I go to church every week. I sing the chorus. Always in the light. I did not have a medical examination eight times. Every time the examination of all the stones in the pockets of the pants pocket weight is still less than 35 kg. You're the type of fool. You know you do not meet the standards should be new volunteers. Mr. Quang said that when he walked on the village road, he met me. My face flushed with anger. Uncle said that he must be guilty. I signed up because I really want to go. Uncle said today he must be responsible. One day they would go to see me again, I asked my uncle to come along to help me with a sentence to receive them. On the ninth visit, Mr. Quang accompanied him, asking him to get through. Come to my province, continue to be rejected. Tea is rejected as me. When the tea came back to me, we sobbed. I was going to have to go. I'm not on. I walk the team because the environment discipline severely. Daughter in the military environment in terms of family ethics do not have to worry. In the morning I go. Mom was preparing the meal just crying, Dad said to her daughter. New children outside the age of sixteen do not understand about life so he has to give her some things. First of all, if the boys look at me, I do not look back. You must turn your face or look down. If you look at the eyes of the boys will be damaged. If the boys sit close to me, then I translate. I translated it and it still leash, then I stand up and leave. If the boys shook hands, he quickly pulled his hand away. Second, walking the team is to protect the sacred Fatherland. I do not like it when I do not like it. People live to be patient. Not just patience in the battlefield but be patient throughout your life. The assignment has been accepted that I must do to place. Third, everyone is a friend of mine
Thirdly, everyone is a friend of mine, but to talk about private matters, you have to have time to understand each other. Next, my dad gave me a notebook, paper, pen, and a textbook. The cover of the book reads "To learn and fight the enemy." In bold, framed. - My son enrolled. To write poems. Write what happened in the battlefield. Write about the pride of country love. My father would like to have a daughter who is skillful in embroidering and sewing. Dad to train the children to listen, study well. I heard Daddy, avoiding all the eyes of the boys. Both young women and later married when I dare not look straight into the eyes of the man. Twenty-six years old, his daughter lived too strict father too worried. You can not do this. My father did not get a husband. After that I had a younger brother who came to my age. I got married. At home my dad looked at me with sad eyes.
Sixteen years old, cheeks blossomed round eyes. I am a good child. The words always told in the heart. The night train carrying troops into Nghe An. I tried to keep myself from dropping a tear. The train whimpered whimpering. The train stopped. He commanded. Whoever cries go straight down. All shut up. We are crying because of homesickness. Do not cry for fear of death. Nursing class in Mushroom. Study in the hall. The discussion is on sim hill. Studying Tung wrote a piece of paper. Graduation lulled something to say. I'm out of the last class. He stopped at the table. He looked at me. I turned away. - I want to give you a towel smell. - Are not. I hurried out of the classroom. Towel odor is used to wipe the tears. What do I do? Mr. Tung is one of the best learners in the class. I often write poetry, many people notice. The sim expanses vast. Season is nine sim. Each group exchanged notebooks. I sat alone in the dust of the sim picked up the ripe fruit. Mr. Tung stood by me when he was not sure. He pulled out a small scarf in his jacket pocket. - For this. - Are not. Do not do that. I'm a little old. - Save it quickly. They see it now. I'm afraid you see. Two pure white towels. Each towel is drawn with two birds and two T-shaped pencils. Lowercase and uppercase. - Thanks for the pattern embroidery. I blushed. Feeling very upset. I hid the towel in the notebook. During school day can not concentrate. He makes me awkward. I have embroidery in the backpack but how dare I embroidery in front of you. Several times to get out embroidered me again. A week later there was a sim on the hill. He took my seat to bring a handful of Sim. - Return the towel to the comrade. I do not know embroidery. Face god I am confused. Feeling like a faulted person. - You keep a servant to keep one. From the time I returned the towel, the feeling of Tung in me was something different. Two days did not see him go to school. I wonder. On Tuesday, Wednesday is still not see. Feeling absent Coming to the kitchen to eat my eyes. What should take so long leave. I dare not ask anyone. After a week I can not be patient anymore. Unhappily I ran towards the male practitioner. A little shabby. A light rain is wet. Mr. Tung lies concurrently. He had malignant malaria all week. - There is this poem for you. He reached behind the pillow and took the poem on a piece of paper. His voice was weak. I have to take a few more steps to reach his hand. Male practitioner from the hall, I ran away. I was afraid they discovered and then weave into a story. I still have not asked him anything. Later I learned that he wrote a letter to malaria through Manh, but Mr. Manh did not give. Instead of Mr. Tung's letter, Manh sent his own letter. Six months passed. Each person on a unit. One day I was in a carriage carrying injured soldiers in Quang Tri. The car stopped for a few minutes. An ambulance went in the opposite direction with Tung sitting on it. I realized I should have stopped driving. He ran to my car. - Bar down here. I'm surprised. Not to say anything, my car runs. In that moment I realized that I loved him so much. Friends around the car that my heart is helpless. Picture from the other car running to call my name how to forget it. One afternoon I went to the forest for firewood and Tung escorted the wounded soldiers to the surgeon. He wrote a note sent to me by Tuyet. He remarks that three days back. Accompanying that is the name of the commune, the district in his hometown. I waited for him three days later. I waited three more months. Waiting for another three years still did not see him back as promised. I told my story about him. I want to find you. Dad said, if he's alive, he'll go look for you. The scarf became a war memorabilia I brought home. When I was thirty-five, five years later I came back with a weight of thirty, a whitish-eyed brown hair.