Danger from the habit of buying towels 5,000 VND
Date Submitted: 08/05/2017
Walking through the markets from small to large in Ho Chi Minh City, it is not difficult to find the colorful towels, size with the price "as cheap as" but the quality is not guaranteed.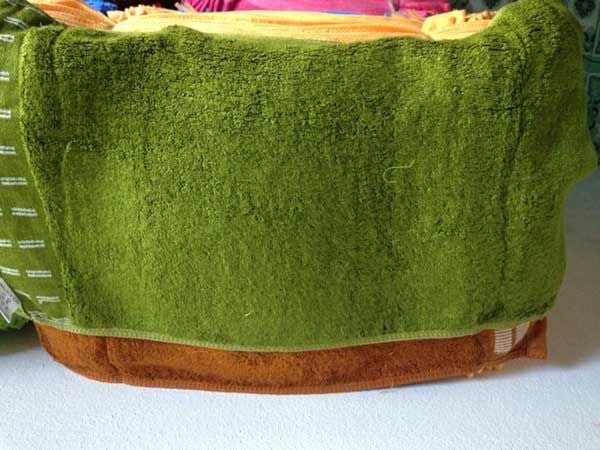 Towels unknown origin, ambiguous quality

Walking around a large wholesale markets such as An Dong, Binh Tay, Tan Binh, ... are easy to see the color scarves, quality, size with super cheap price is available for sale. But when asked about the origin, the general answer is the shakes.

As traffickers searching for new sources of goods, after a long chat, we recently revealed, most of the unbranded towels are wholesaler in the wholesale markets are imported directly from China with the number Bulk or imported from small production facilities in Vietnam. However, raw materials imported from China, especially chemicals, dyes and manufacturing processes do not comply with any regulations.
Towels unknown brand name, origin
Each scarf has the words "100% cotton" very general but buyers will not be able to find the brand name, origin.
Danger from the habit of the consumer
It is worrying that these floating towels are not originated, this cool label is chosen by many consumers because the price is very cheap. According to our survey, high-end scarves are sold only for buying but slowly purchasing power. Even in some places, "lemons" are also piled up in bulk, depending on the thickness, size of the towel and the price of the super cheap.
Ms. Thanh Ha (Binh Thanh District, HCM City) said: "I often buy towels in the market, see colors are beautiful but cheap so convenient to buy on gradually, when needed, then right instead. The quality is not good with the towel at the supermarket but the family members, so convenient and cheap to buy used to wear, when the wear and viscose, then take another instead of using the next.
Different from Ms. Ha, Ms. Ngoc Lan (Tan Phu District, HCMC) said: "Last week, the girls went to the market to buy a towel, the color is very beautiful but use the quality is very poor. The outside looks soft but there is a lot of cotton dust and every color wash every color. The more the washing of the towel, the more it is crushed, worn and torn. I was so dreaded that I did not dare to use this towel to wipe my face anymore, but throw it away to make kitchen wipes, wiping things in the house. " According to dermatologists, facial towels are an ideal environment for bacteria to grow. In recent years, the number of patients with skin allergies, skin infections due to the use of cotton towels contaminated with toxic chemicals, impurities have risen suddenly. Even after a week of using a poor quality bath towel, it has been known to cause acne and allergies.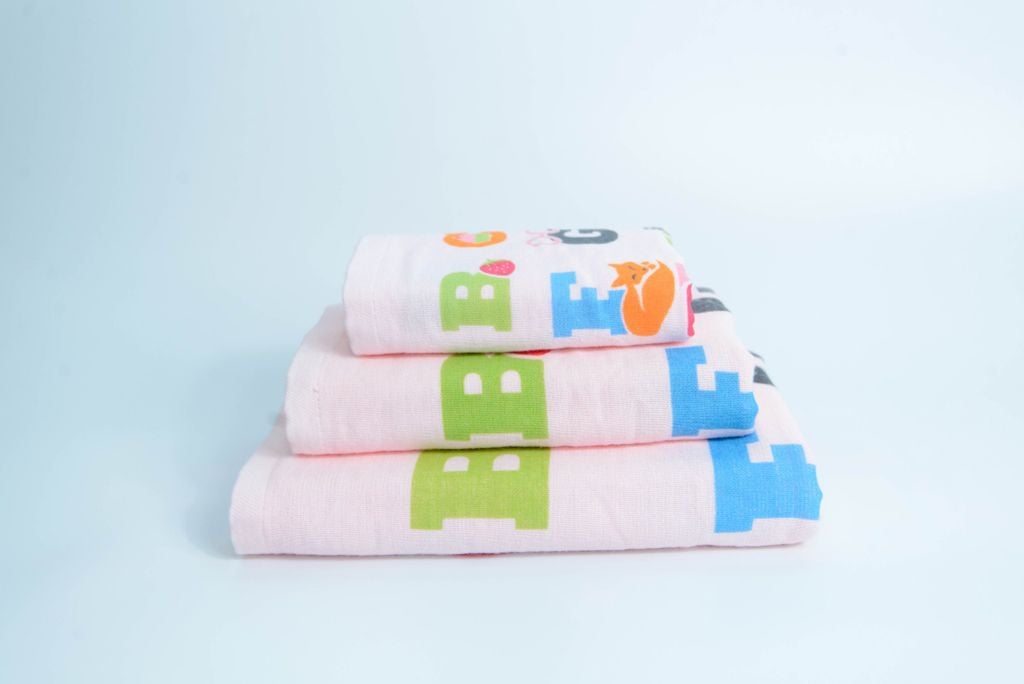 Say "no" to the face towel, cheap towels are not known origin, choose to buy towel branded
Weaving from natural fibers such as bamboo fiber, soybean fiber, oak, cotton ... combined with dye extract from leaves, bark, vegetables, tubers, fruit ...
Cotton Mollis products of Phong Phu Corporation are being recommended by dermatologists.
All Mollis children's towels, towels, home towels, etc. are produced on a closed line with modern European technology meeting Oeko-Tex standard 100. Mollis soft towels
Non-rugged, non-rubbing and irritating, simultaneous airy and cool feeling, antibacterial, environmentally friendly, capable of self-decomposition.
For more information and Mollis products, please visit: http://mollis.com.vn or Fanpage: www.facebook.com/khanbongmolliscaocap/